---

I'm going to take part in Diversity Bingo 2017 this year and I can't wait to get started!
#diversitybingo2017
There's some brilliant rec's on the hashtag and I loved this post by Weezie here
I also loved these suggestions ….
Here's my tentative TBR for #DiversityBingo2017! I'm missing some categories; any recs?? Also, if I miscategorized some let me know!! pic.twitter.com/UNNHggSDFR

— M(erry)anne 🎄🎅⛄ (@marianneereads) December 28, 2016
You can track my progress below…..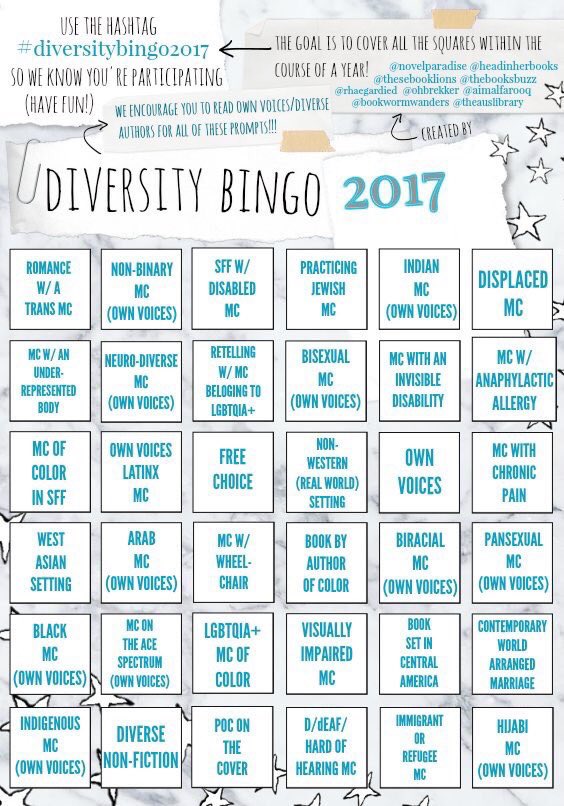 Happy Reading